Getting a logo for your holiday rental business can help it stand out and look more professional. It can also lead to building a recognised brand across multiple channels. For example, you could use it on your social media profiles and in your email signature.
It can help build trust, and be a sign that you take pride in your business and provide quality accommodation.
But how do you go about getting one?
There are two main options:
Using free software and creating the logo yourself
Outsourcing the brief to a freelancer, or use a specialist logo service provider
So let's take a look at both in a bit more detail.
1. Creating the logo yourself
If you have some creative flare, there are plenty of online companies providing free software for you to create your own logo.
However, not all of them will be 100% free when it comes to getting the final high resolution file. You may find some charging a minimal fee. But this is still a low-cost option and the major benefit (if you want to indulge your creative side) is that you can play around with different options until you're happy.
Just remember, for aesthetic purposes, to match your logo background colour to that of your website. Ideally, create it on a transparent background to avoid any colour disparity – although with logo creators this may not be possible. If that's the case, aim to match the colour to that of your website as closely as possible by using an online colour picker such as Google Chrome's ColorPick Eyedropper.
Here are five logo creator options to choose from:
A totally free solution providing your completed logo in high resolution format.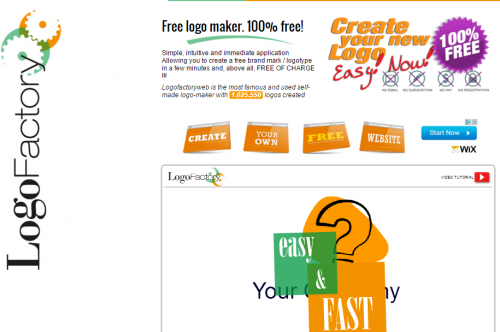 Offers a free low-resolution version. The high resolution download is available to purchase for a nominal fee.
Clear and easy to use. This logo creator is marketed to be the 'coolest logo maker available!'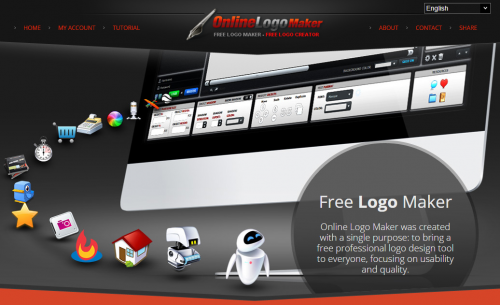 A comprehensive logo creator that allows you to download a high resolution file for your website completely free. However, if you want to use it on printed materials, there is a small fee.
A great tool that makes it super easy to create your own logo.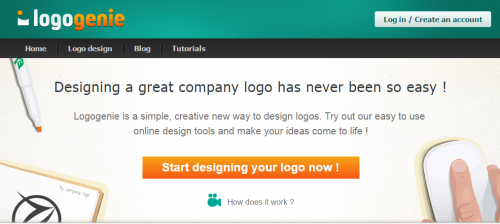 2. Hiring a professional
Or you may want something completely unique and a bit more professional. If so, you can easily, and affordably, outsource your logo requirements to a designer.
The key when doing it this way, is in the briefing … it must be clear and comprehensive.
But before we take a look at the brief in more detail, here are five places you can hire professional logo designers depending on your budget:

Yes, you can get a logo created by a 'professional' for just $5! But don't get too excited, not all designers market themselves at such a low fee via this site. And those that do, may not produce the end result you're looking for.
However, along with the others mentioned below, there is a huge selection of designers to choose from.
Simply narrow down your search within Logo Design by logo type and best rated, then start wading through the options.

Although this is a UK based company, bear in mind that not all the listed designers will be from the UK.
Having said that, as with Fiverr, you can browse through designer options to find the best person for you.
The easiest way to do that on this site, is via their Hourlies section. Select Design and then Logo & Identity before heading into Business Logos to start searching.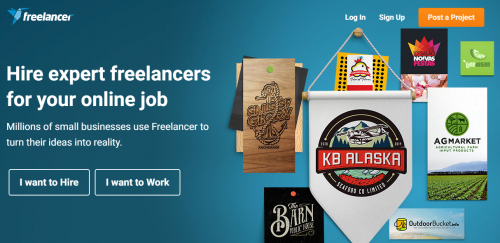 This site is slightly different to both the ones mentioned above, in that you must post a project and have designers come to you.
So the briefing process we outline further down in this article is all-the-more-important here.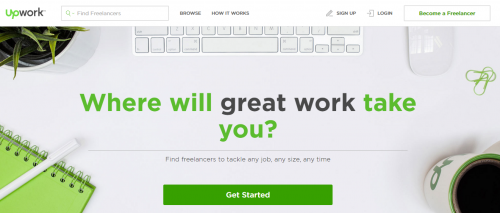 Similar to Freelancer, this site also asks you to post a job to have designers make their best bid.
The benefit is that it gives you more talent to choose from and you should get a fair price. But again, you need to make sure you've written a good job description to get the best people applying.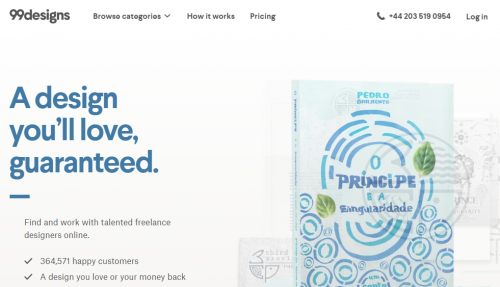 99Designs is slightly different to all the rest, and slightly pricier. Although they do have an option for those on tighter budgets.
Again, you'll need to write a good brief.
You'll then choose your package – this is dependent on your budget. The next step is to launch your project – this will go to all designers that fit within your package range. And finally, you'll receive dozens of designs. After seven days you pick your favourite design, and that person is awarded the money you paid upfront.
What is a design brief and how to write it
If you decide to get a professional to create a logo for you – regardless of where you go to find them – you'll have to write a design brief.
So what exactly is a design brief?
A design brief is a set of clear instructions, outlining what you want, what you don't want, and what the objective is to ensure you get the desired end result.
If you're not used to writing creative briefs, this can seem a bit daunting.
But it's not rocket science. It just takes some common sense and clear thinking.
Here's what to include in your design brief
To begin with, include the essentials:
Holiday rental name – to be used in the logo
Holiday rental short description or tagline – make it clear whether it needs to be included or not
Link to your website – if applicable, for further insights
Then you want to continue by providing a little more information for them to understand the objective a little more:
What your industry is i.e. tourism, holiday rentals
Who are your primary target market – families, couples, luxury, etc.
If you have any preferences in terms of colour scheme
Whether you'd like a text-based logo or a visual of some kind, or both
Next, include some specifics to help them gauge what you like and don't like:
Provide examples of logos you like
Provide examples of logos you definitely don't like, and explain why
Do you prefer simplistic, arty, contemporary, etc.? If so, write it in the brief
Do you have a concept in mind of what you'd like? If not, that's fine – but if you do, write it in the brief. That way you're more likely to get an agreeable design back.
And finally, include the more routine requirements:
Final file format – ask for high resolution design files placed on a transparent background. This avoids any possible colour discrepancy, so you can easily use it across multiple marketing channels
Budget – ensuring you get proposals that are realistic
Timeframe – outlining how soon you want the final logo delivered
So you see, it really is easy and affordable to get a professional looking logo to help promote your holiday rental online.
Simply:
Decide on whether you're going it alone, or want to hire a designer
Start creating, or write a clear and comprehensive design brief
Finalise designs and download, or agree on a design with your designer
Upload the final high resolution logo to your website